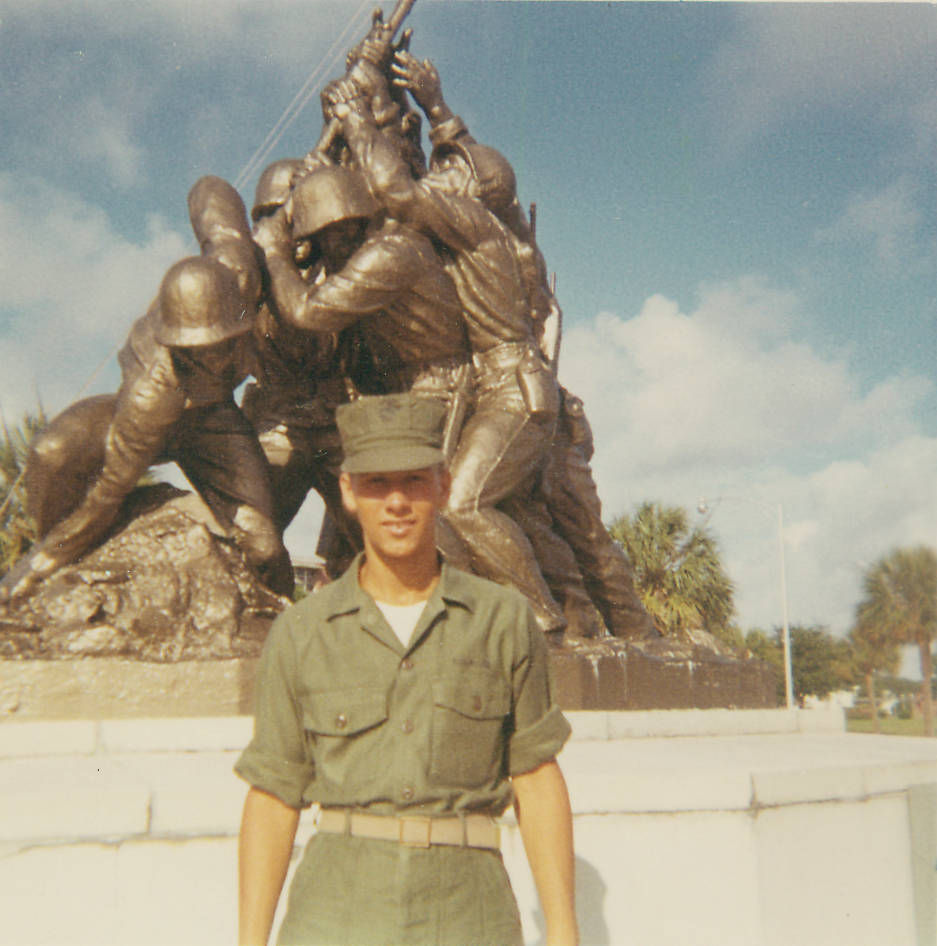 Here is a photo of Charles Oropallo at 17 years old.
In this photo, Charles is in his greens. The photo is set in front of a statue near the parade deck in Parris Island
The statue is a tribute to marines planting our flag on Okinawa during World War II.